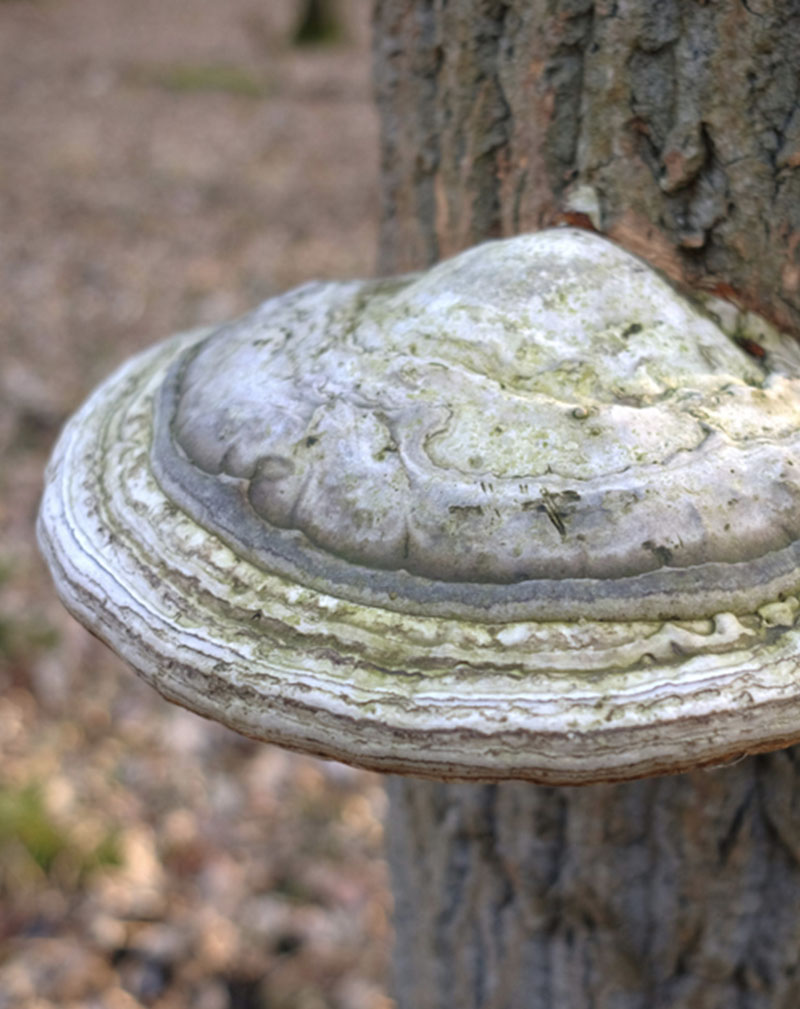 AGARAKON
The Agarikon mushroom is a wood-decay fungus found in the Polyporales family of mushrooms.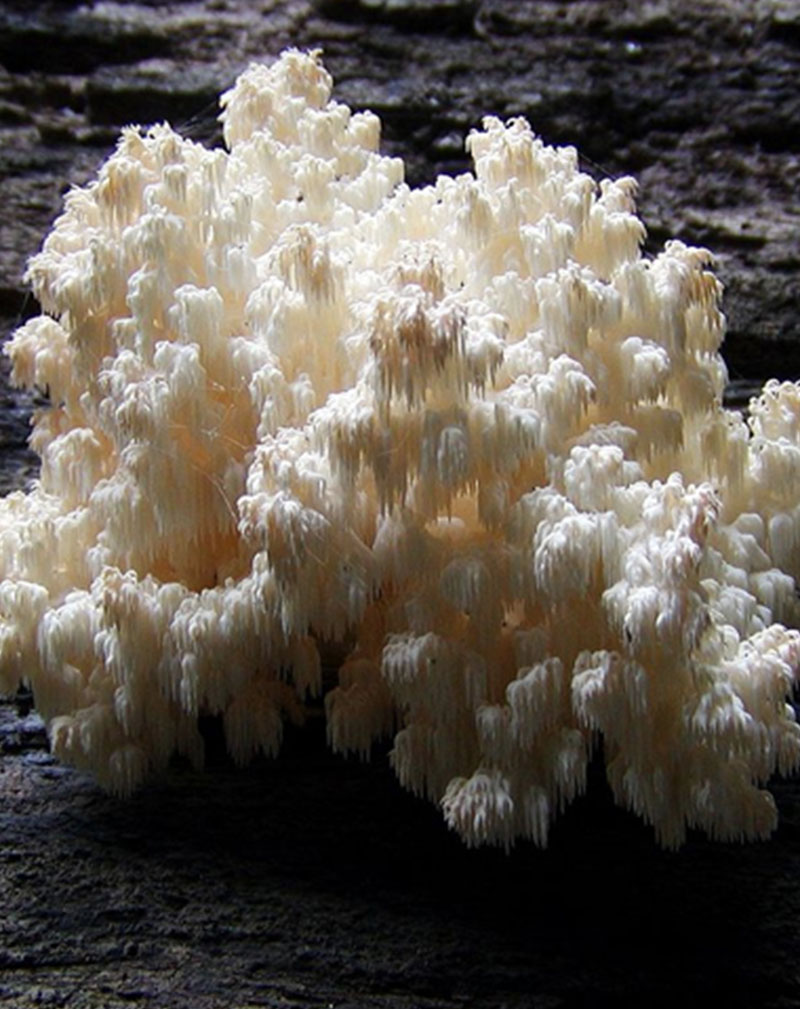 BEAR'S HEAD
The Bear's Head mushroom, also known as the Pom Pom Mushroom, grow on living and dead…
BEEFSTEAK MUSHROOM
The Beefsteak mushroom, also known as ox tongue or tongue mushroom, are most commonly…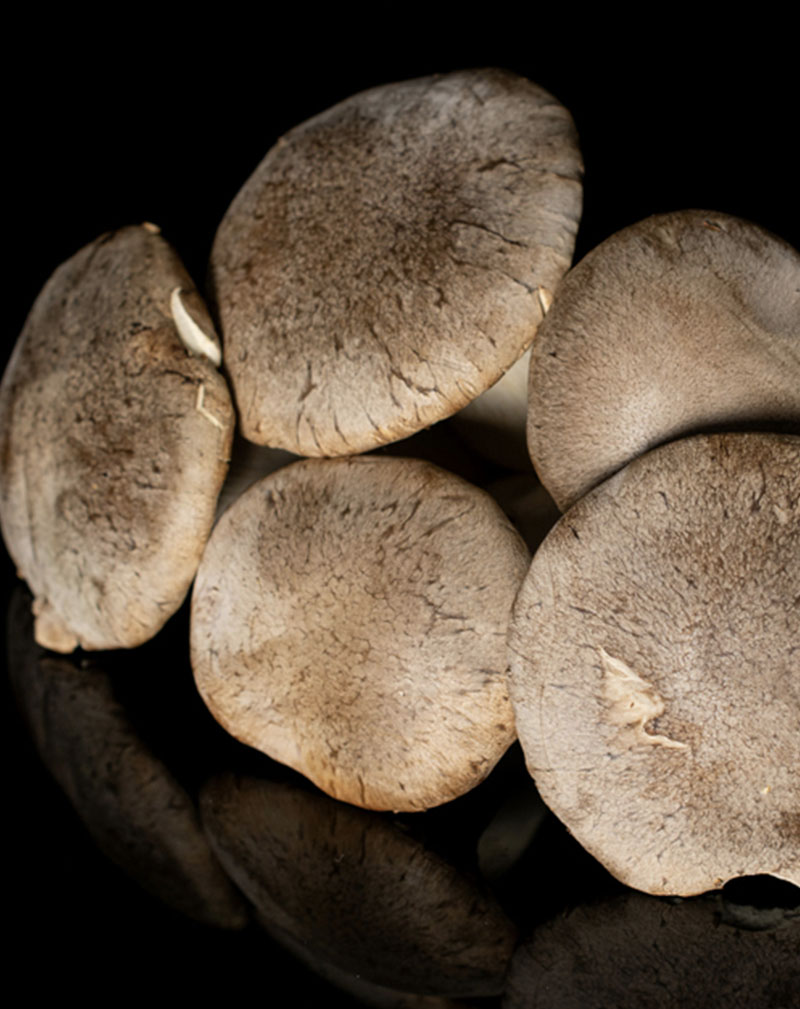 BLACK PEARL KING OYSTER
The Black Pearl King Oyster mushroom is a hybrid oyster mushroom from Japan that is a result of…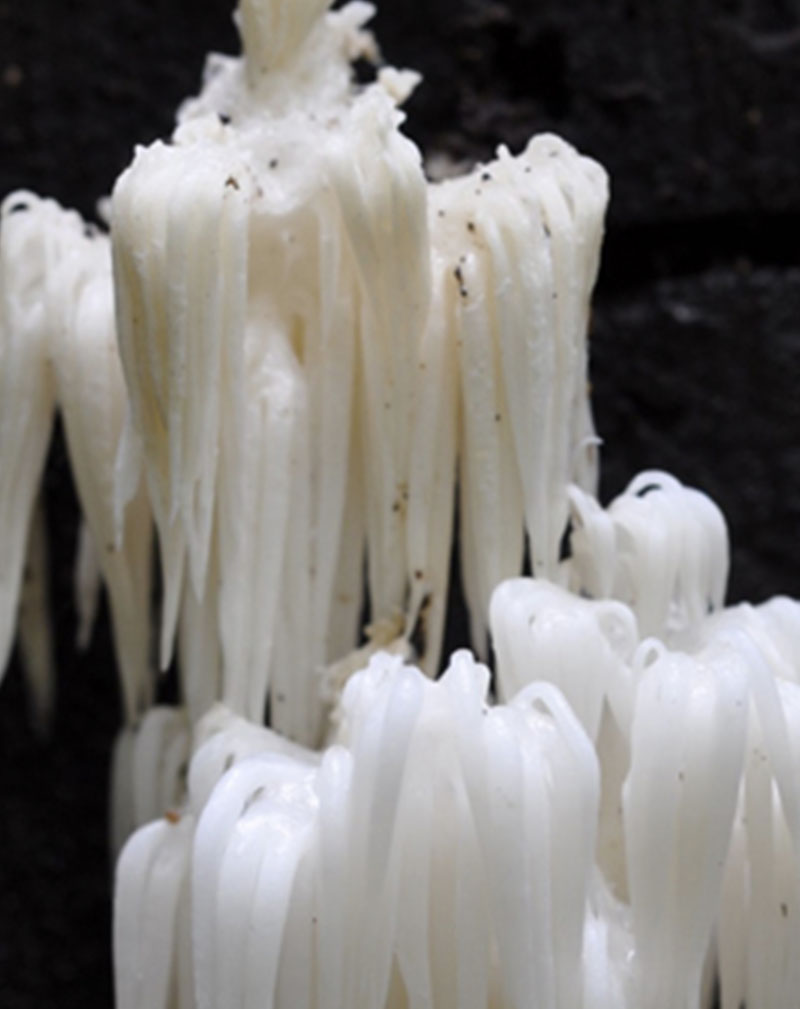 COMB TOOTH
The Comb Tooth fungus is a large and sprawling mushroom that grows large white branches with…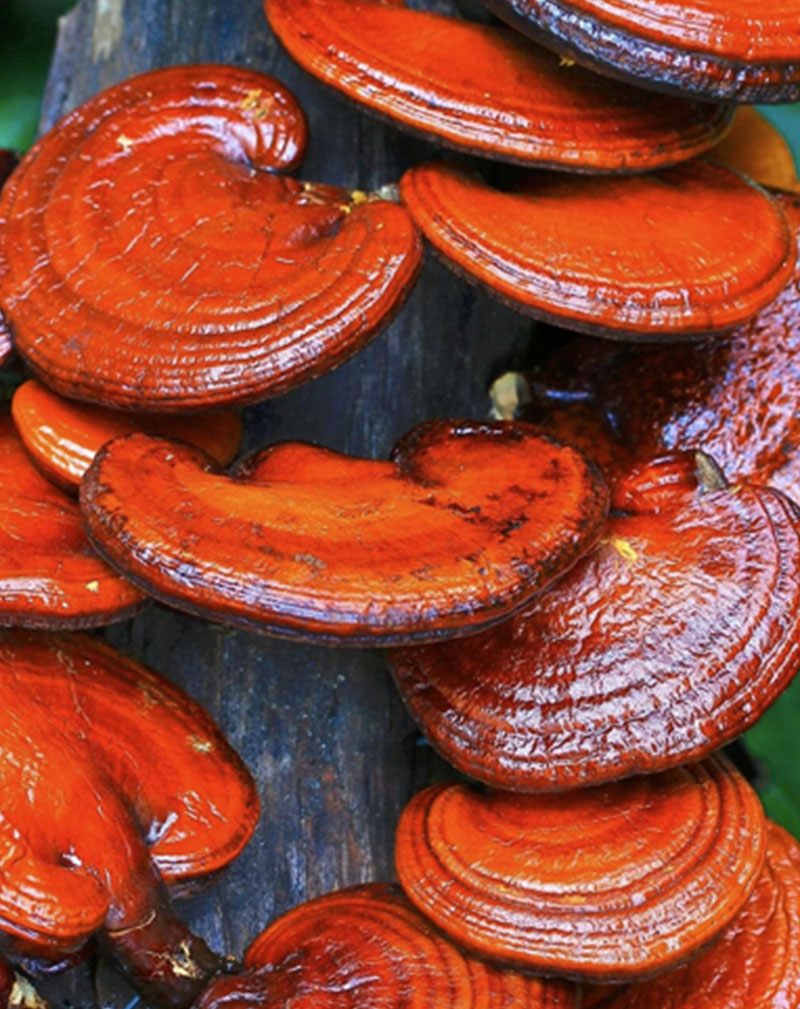 RED REISHI
In nature the Red Reishi mushroom is found growing at the base and stumps of deciduous trees…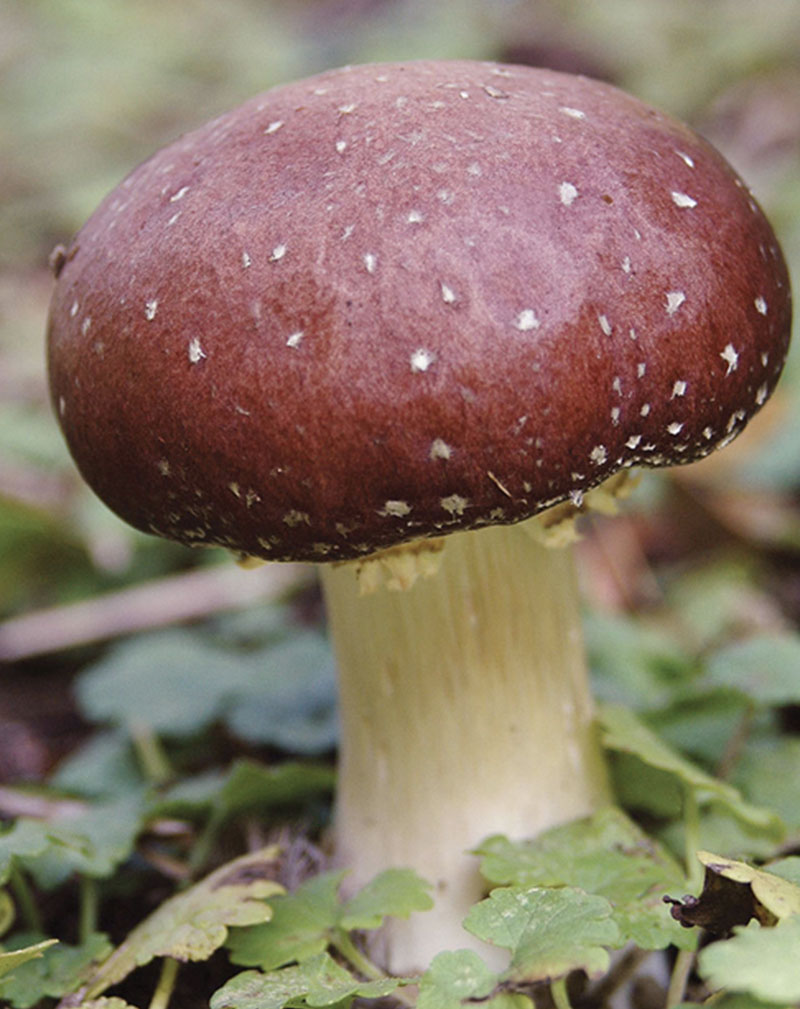 RED WINE CAP
"Red wine cap mushrooms are also known as ""garden giants"" as they can grow up to four pounds…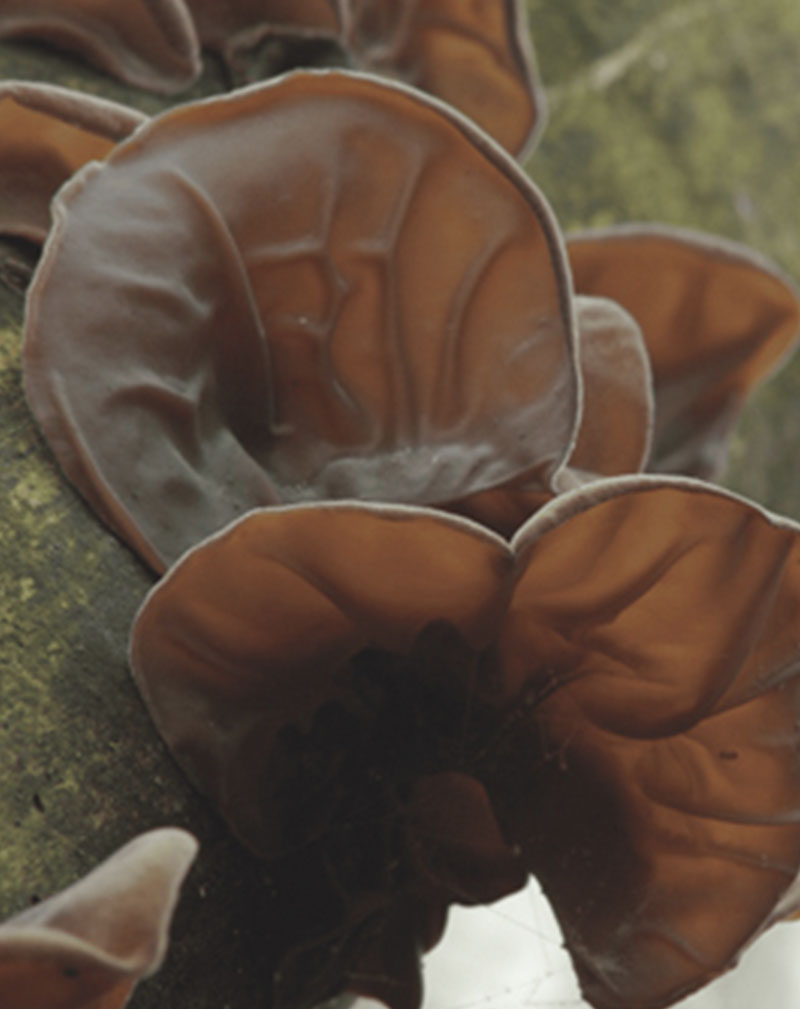 WOOD EAR
The Wood Ear mushroom is a selective mushroom that 90% of the time grows on elder trees. This…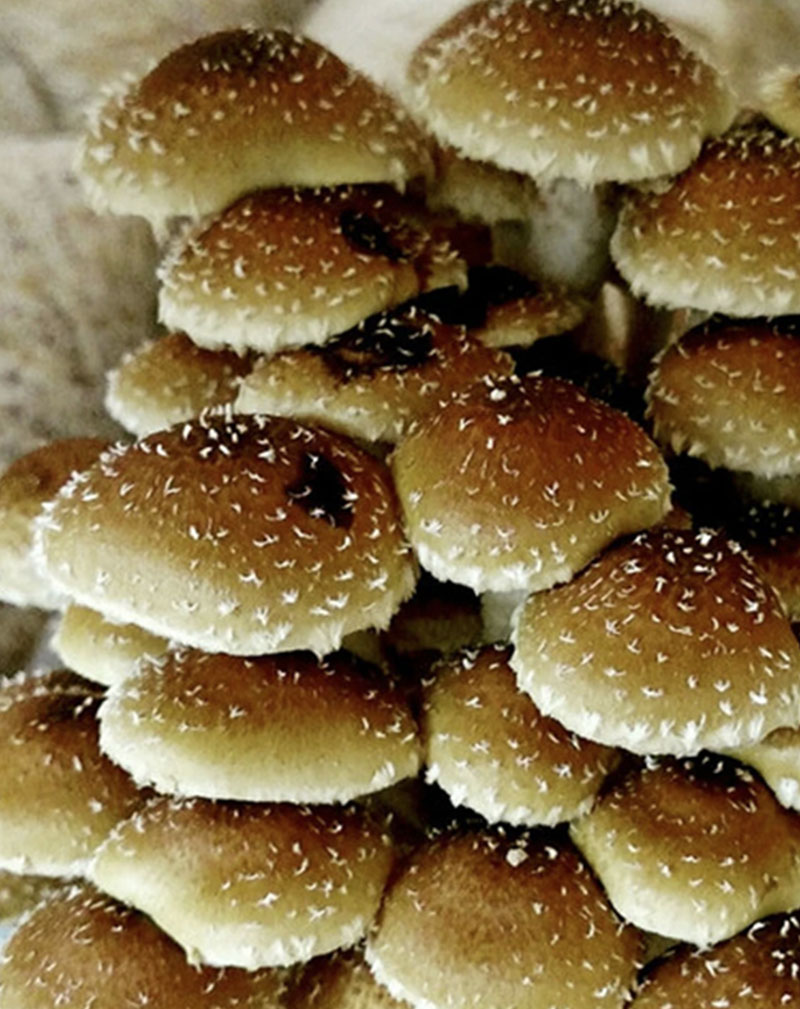 CHESTNUT
The Chestnut mushroom is a cooler temperature loving species most commonly found growing in…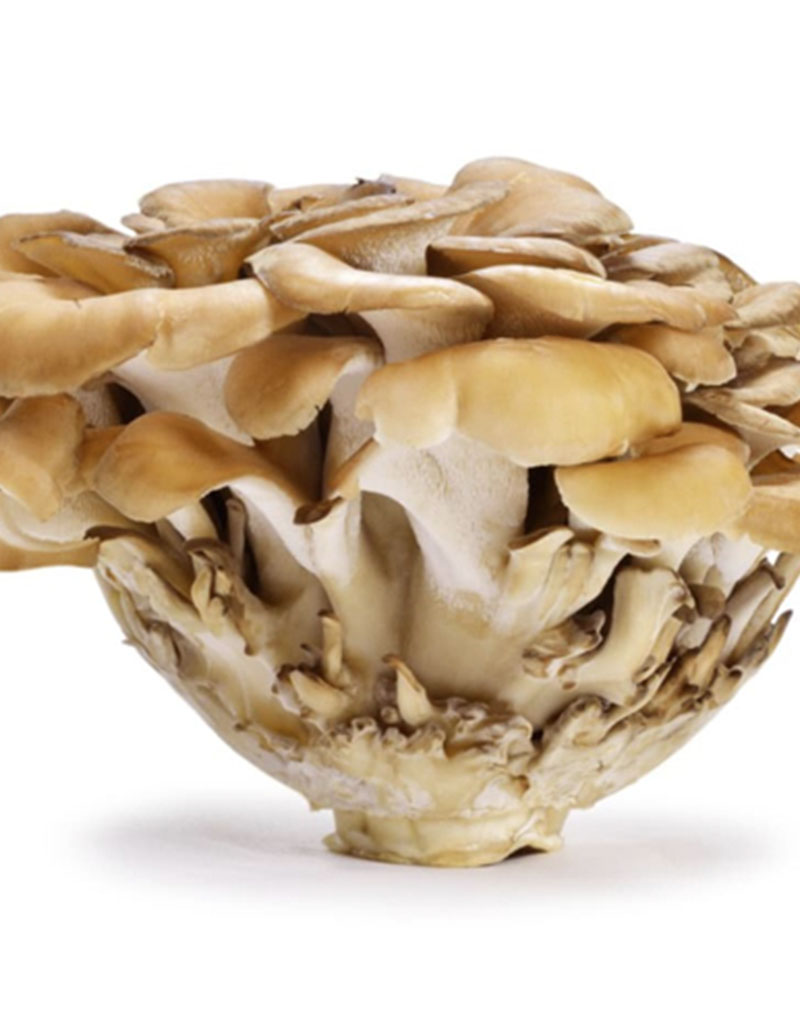 MAITAKE
Maitake, also known as Hen of the Woods or "dancing mushroom" in japanese, is a perennial…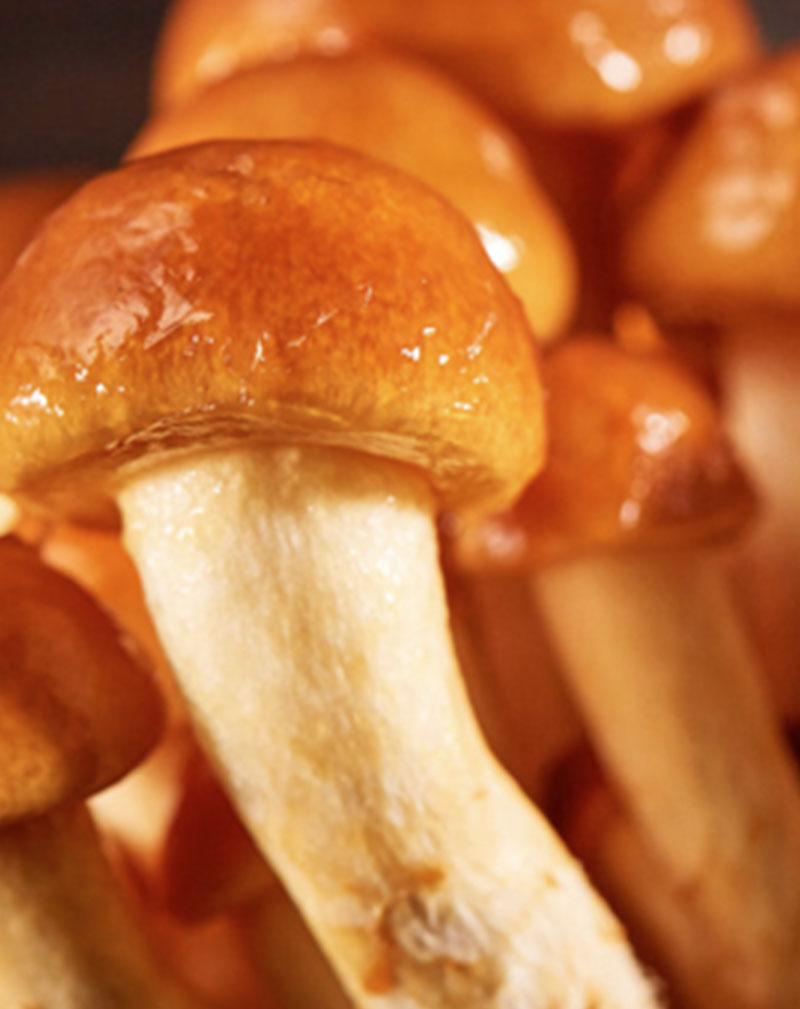 NAMEKO
Nameko mushrooms are the second most cultivated mushroom in Japan falling just behind the…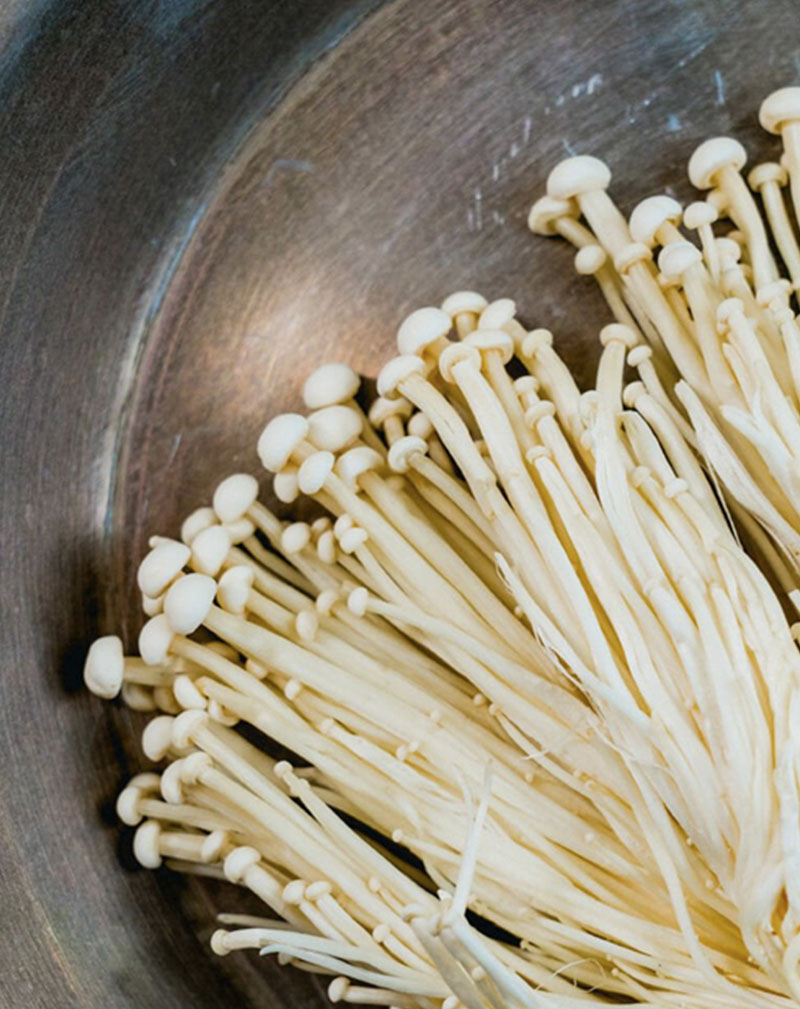 ENOKI
The Enoki mushroom, called Enokitake in Japan, is most known for its role in Japanese cuisine….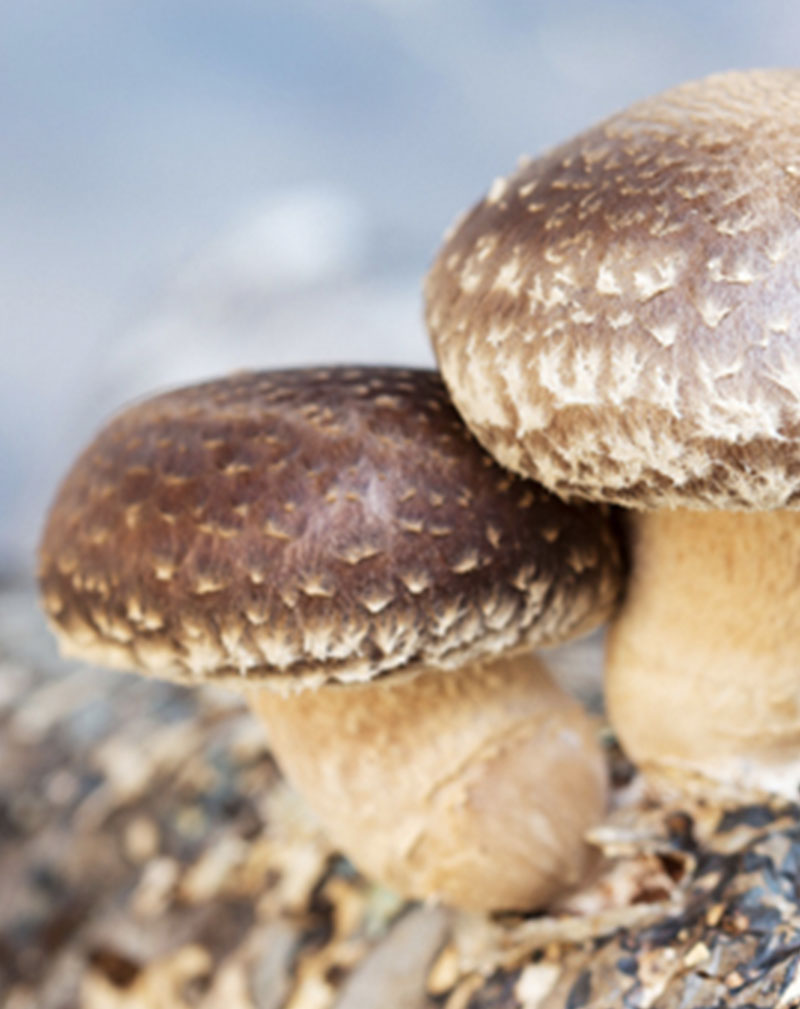 SHIITAKE
Shiitake mushrooms are the second most commonly consumed mushroom in the world due to their…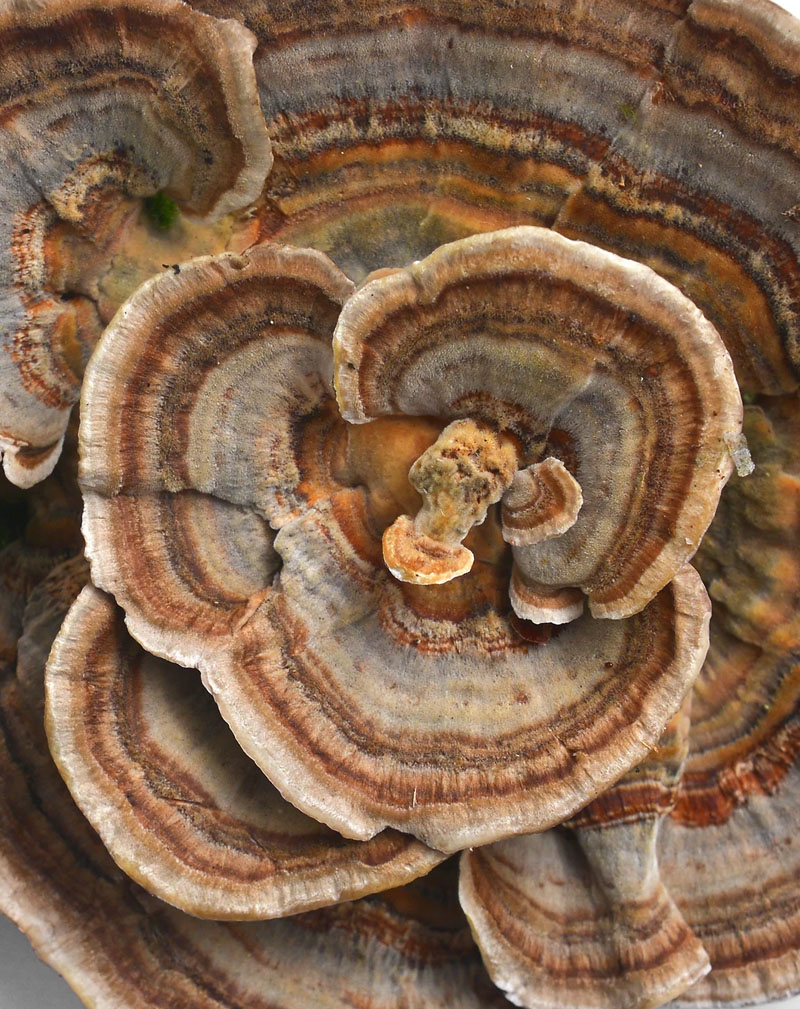 TURKEY TAIL
Turkey Tail mushrooms are found growing abundantly on hardwood all over the world, making it….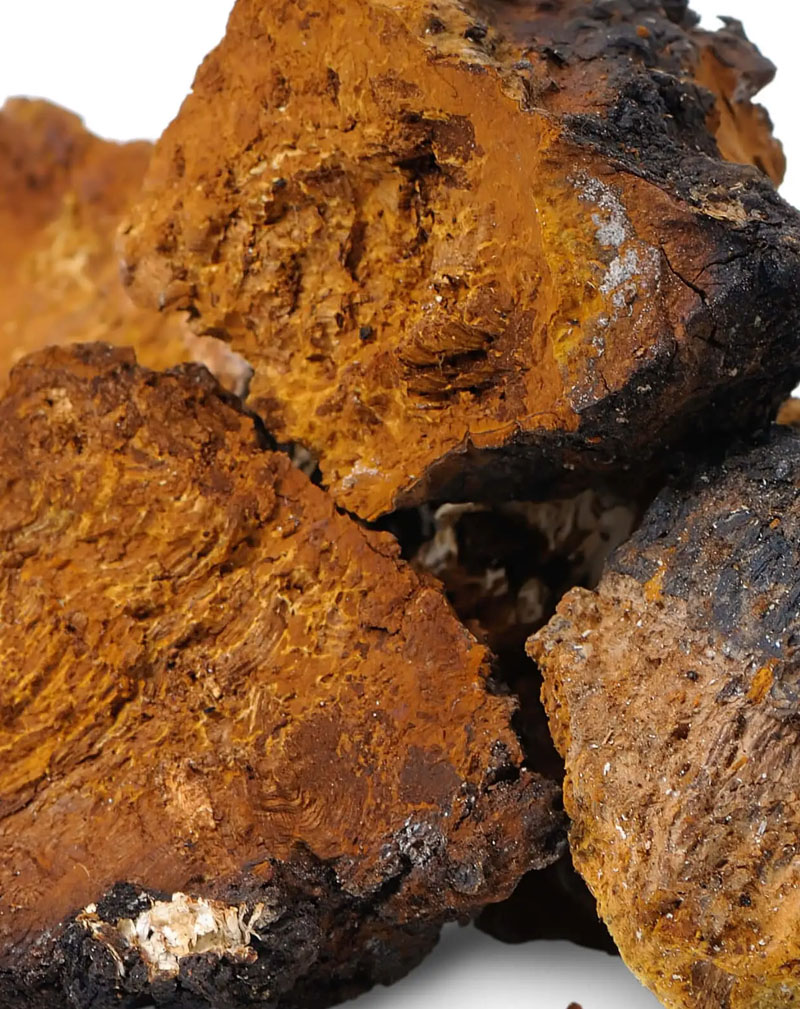 Chaga is a parasitic fungus that infects its host trees with white heart rot, primarily birch, which…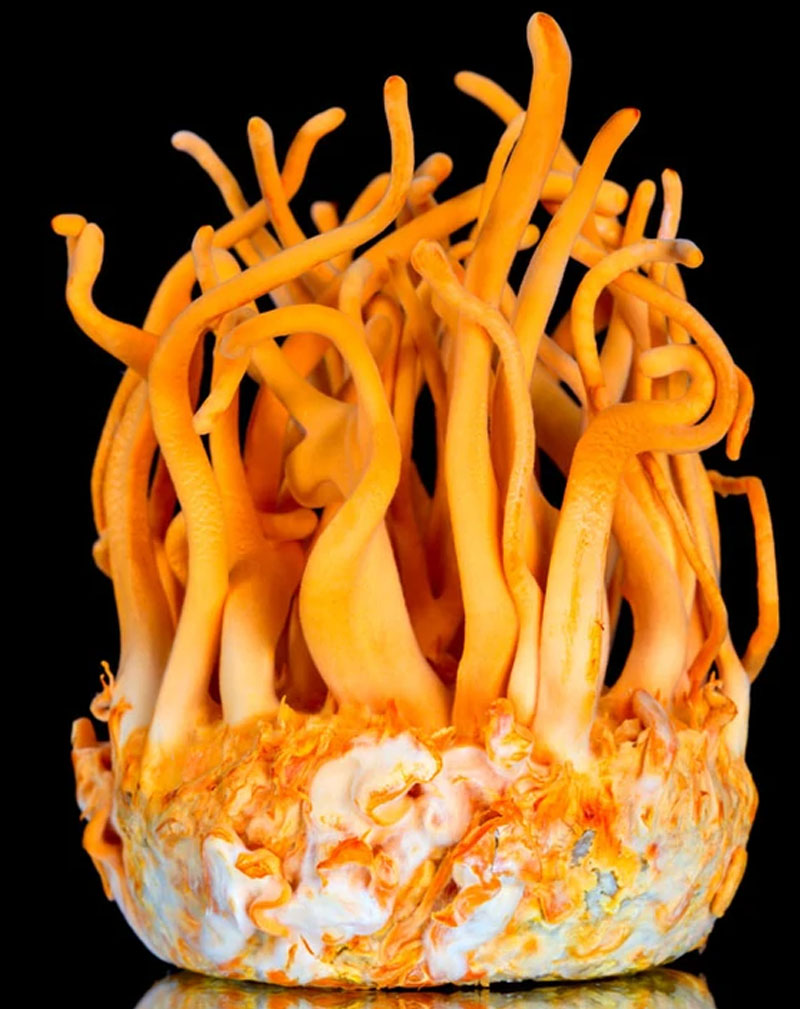 Cordyceps militaris is a parasitic fungus that primarily invade living insect pupa and slowly draw…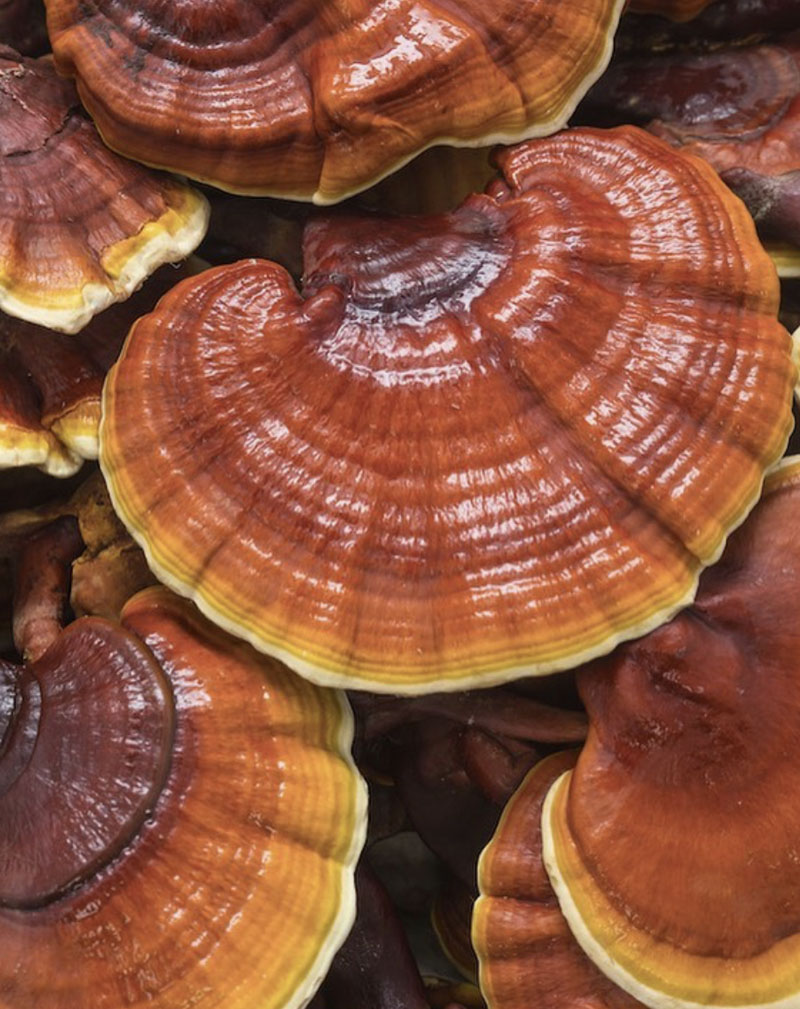 The Boston Edison Reishi mushroom was originally found as a wild specimen growing on an elm…