Yellow Oyster mushrooms typically grow in large clusters on a variety of hardwood trees and can have an almost golden appearance. They are a very viable strain for commercial cultivation due to its ease of cultivation and high biological efficiency, meaning it very efficiently uses substrates. Yellow oyster mushrooms are native to Asia but almost a decade after they were first commercially cultivated in the United States they began to naturally appear in the surrounding woods due to their high spore count being dispersed. They are a choice edible mushroom and are a fan favourite here at My Fungi.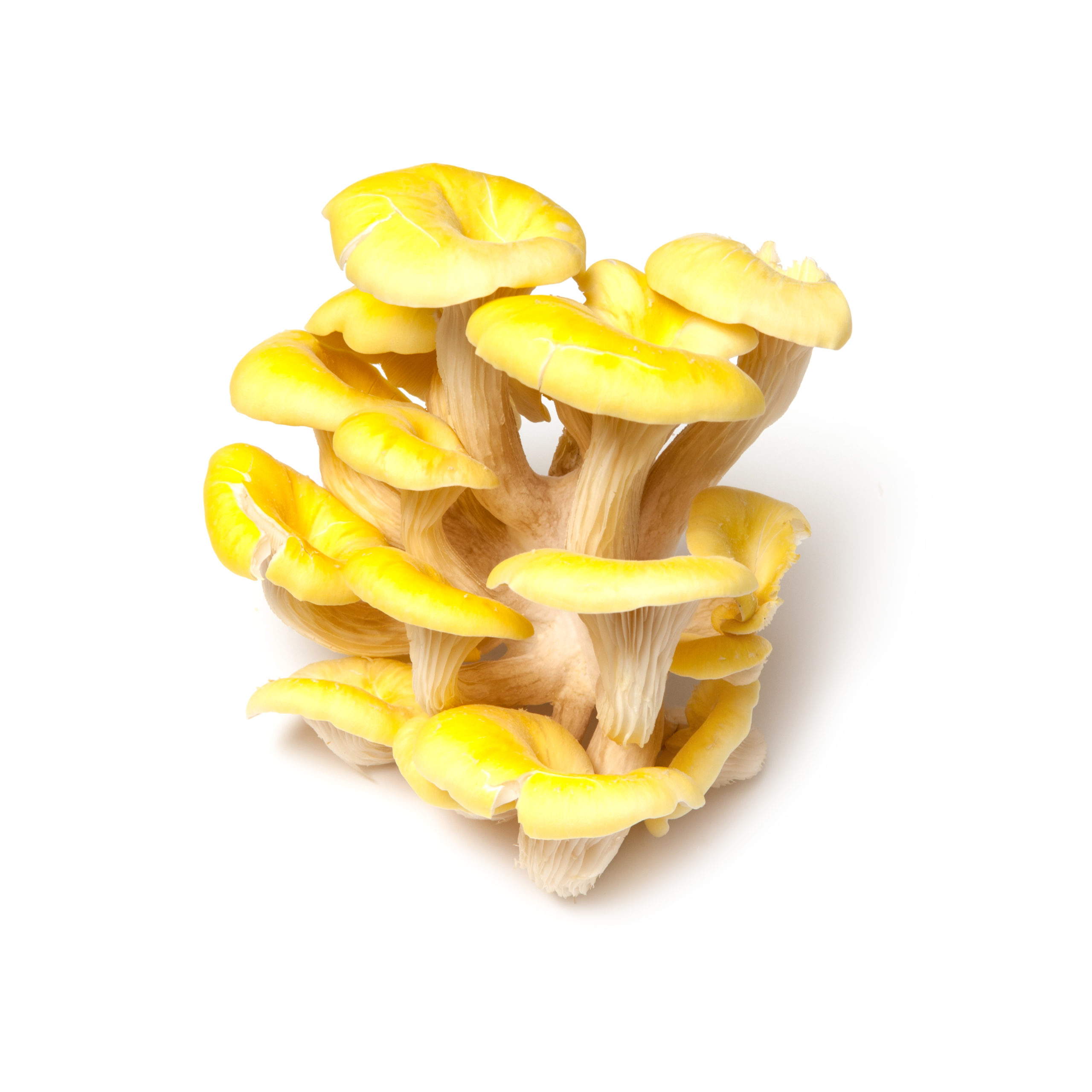 My Fungi Recipe – Golden Oyster Mushroom Dip
Ingredients:
– 450g sliced Golden Oyster mushrooms
– 2 tbsp unsalted butter
– 1 finely minced shallot
– 3 cloves minced garlic
– 2 tbsp white wine or dry vermouth
– 2 c grated Gruyere cheese
– ½ c grated parmesan cheese
– ½ c mayonnaise
– ½ c sour cream
– Kosher salt and cracked pepper to taste
– Fresh thyme for garnish
– Fresh sliced baguette
Directions:
1. Preheat oven to 350 degrees F
2. Heat a large cast-iron skillet over medium-high heat. In a single layer (cook in batches if needed), add mushrooms and leave to cook down and caramelize, stirring occasionally. Remove from heat and set mushrooms aside.
3. In the same pan over medium-high heat, add butter and allow to melt. Add shallots and garlic and cook for 2-3 minutes until slightly brown. Allow fond to form in the pan without burning garlic and onions.
4. Deglaze pan with white wine. Scape all bits and add to the mushrooms.
5. In a mixing bowl, combine mayo, sour cream, shredded cheeses, salt, and pepper.
6. Fold in the cooked mushrooms and shallots until well incorporated.
7. In a shallow baking dish, spread the mixture evenly.
8. Bake the dip for 25-30 minutes until slightly brown and bubbling around the edges.
9. Serve with sliced baguette. Enjoy!