Shiitake mushrooms are the second most commonly consumed mushroom in the world due to their delicious flavours and their immune supporting properties. Shiitake 3782 is a strain of the Shiitake mushroom commonly used by indoor cultivators because of its high-yields on supplemented hardwood fruiting blocks. Nearly all Shiitake mushrooms available for purchase are cultivated on either hardwood logs or hardwood supplemented sawdust blocks. They are also found growing throughout the warmer climates of East Asia in clusters on decaying wood – primarily deciduous trees.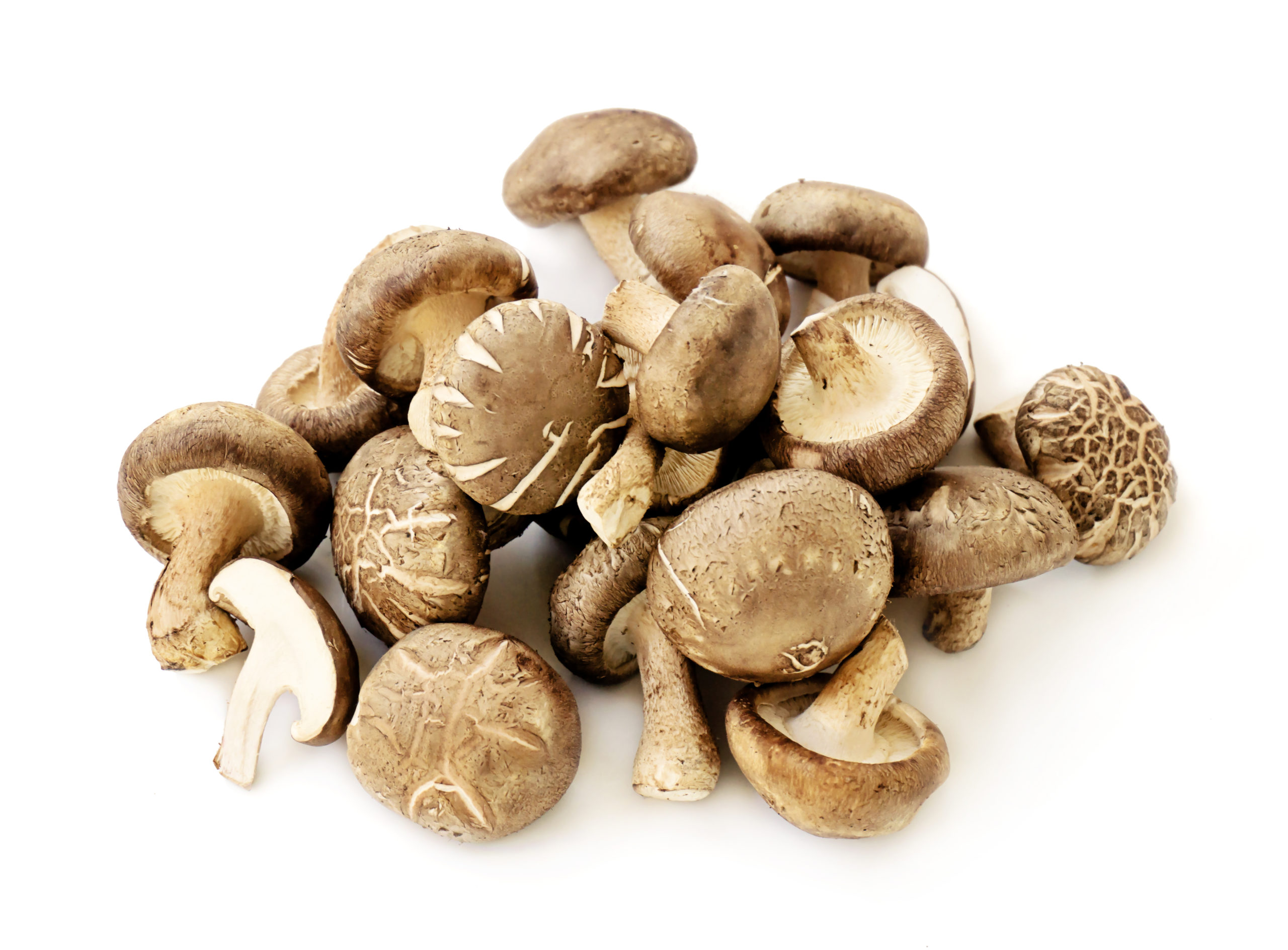 My Fungi Recipe – Shiitake Mushroom Risotto
Ingredients:
– 160g sliced Shiitake mushrooms
– 1 ½ tbsp olive oil
– 2 tbsp butter
– 1 c Arborio rice
– 1 tbsp chopped garlic
– 2 c vegetable stock
– ½ c white wine
– ½ c heavy cream
– ¼ c grated parmesan cheese
– Kosher salt and cracked pepper to taste
Directions:
1. In a deep pan or dutch oven, add olive oil over medium heat. Add sliced Shiitake mushrooms and cook for 3-4 minutes, until slightly browned. Remove from heat and set aside.
2. In the same pan, melt butter over medium heat. Add garlic and cook for 1-2 minutes until softener and fragrant.
3. Add Arborio rice and saute in butter and oil for 3-4 minutes.
**IMPORTANT – Be sure to keep stirring throughout.
4. Add ½ c of vegetable stock and let the rice cook over medium heat until all the stock has been absorbed.
5. Add the remaining stock and let the rice cook- keep stirring.
6. Add the wine and allow it to absorb and evaporate.
7. Add cream, salt pepper, and cooked Shiitake mushrooms and increase heat to medium-high. Mix well until everything is incorporated and all liquid has been absorbed. Remove from heat.
8. Add parmesan cheese and mix well. ENJOY!