The Lion's Mane mushroom is a commercially cultivated medicinal mushroom known for its neurotrophic properties as well as its role in the culinary world. They are also found growing on hardwood trees across North America, Europe, and Asia and are commonly used in dishes as a meat or seafood substitute thanks to its meaty texture. Lions Mane mushrooms grow as a cluster and as they mature they begin to produce tooth-like spines that will eventually turn brown and drop their spore load.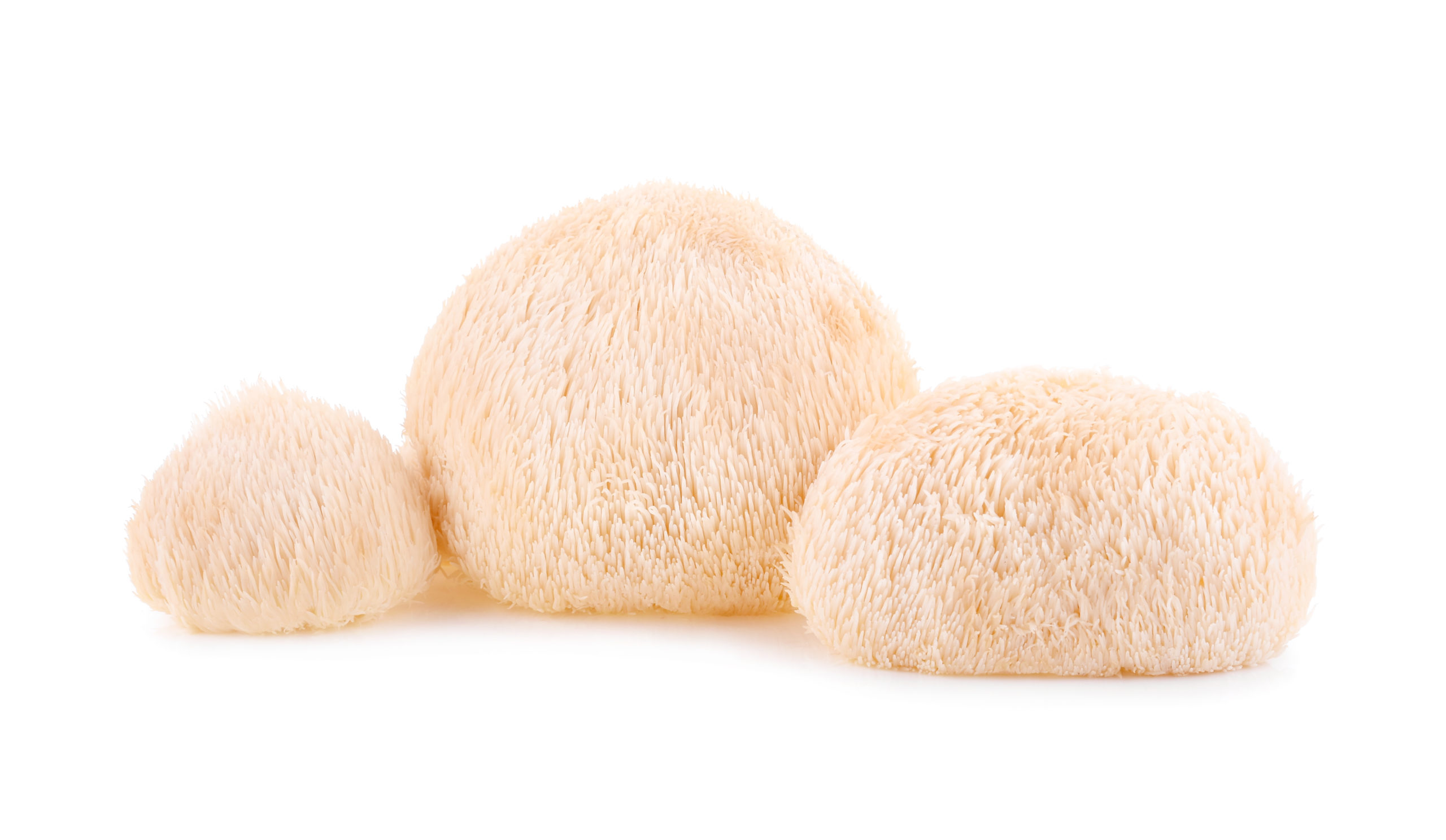 My Fungi Recipe – Lion's Mane Crab Cakes
Ingredients:
– 225g shredded Lion's Mane mushroom
– 2.5 tsp Old Bay seasoning
– 1 minced stalk of celery
– 2 tbsp finely minced white onion
– 1 tbsp chopped parsley
– ½ c Panko crumbs
– 1 tsp dijon mustard
– ½ tsp kosher salt
– ½ tsp Worcestershire sauce
– 1 egg
– 1 tbsp flour 
Directions:
1. After harvesting your Lion's Mane mushrooms, tear them into small pieces.
2. In a large nonstick skillet, over medium heat, cook mushrooms for 8-9 minutes in a dry pan, stirring occasionally to release their liquid.
3. Add ½ tsp Old Bay seasoning and cook for 1 more minute before removing from the pan and let cool.
4. Once cooled, combine all remaining ingredients with the cooked mushroom and refrigerate for 30 min. Then remove and form small patties with the mixture.
5. Heat your non-stick skillet over medium-high heat with 2 tbsp of olive oil and fry both the mushroom cakes 3 minutes on each side or until golden brown.
6. Gently sprinkle them with salt to taste and ENJOY!!