The Elm Oyster mushroom is commonly mistaken for a traditional oyster mushroom but is actually of a completely different genus than pleurotus. The distinguishing difference between the two genus is the fact that the Elm Oyster mushroom gills are not decurrent, meaning they do not reach all the way down the stem. Though some regard the Elm Oyster mushroom to be tougher than a traditional oyster mushroom they are still sought after in the culinary world as they provide an excellent source of protein, fiber, and vitamin B.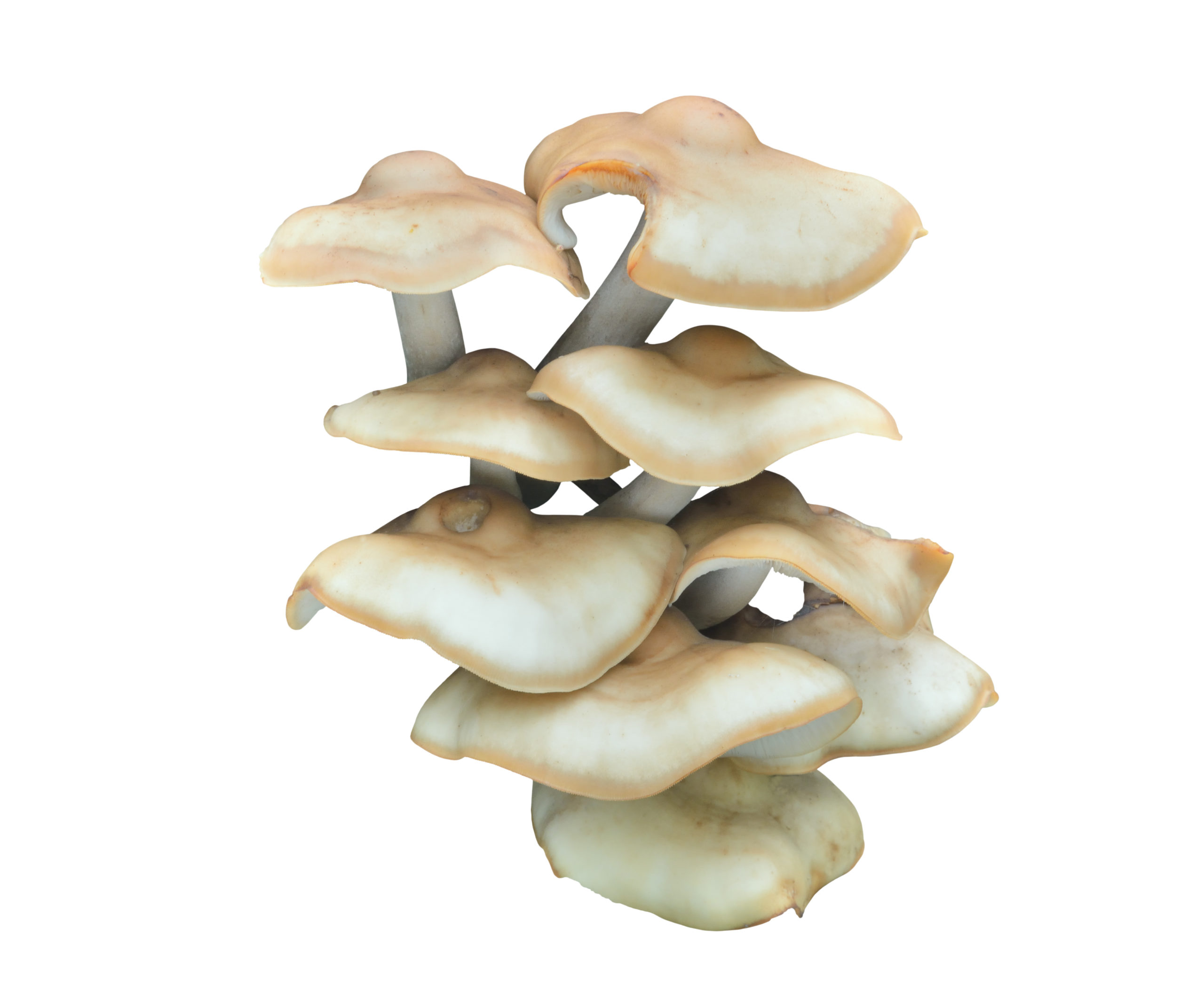 My Fungi Recipe – Elm Oyster Mushroom Stroganoff
Ingredients:
– 225g uncooked bowtie pasta (any type will work)
– 350g Elm Oyster mushrooms
– 4 cloves minced garlic
– 2 (very) finely minced shallots
– 1 ½ tbsp butter
– 1 tbsp all-purpose flour
– 1 c vegetable broth
– 1 tsp Dijon mustard
– ¾ tsp smoked paprika
– 4 tbsp sour cream
– Kosher salt and cracked pepper to taste
– Parsley for garnish
Directions:
1. Bring a large pot of salted water to boil and cook bowtie pasta al dente. Set aside ¼ of pasta water, then strain and set aside the pasta.
2. In a small mixing bowl, combine flour, mustard, smoked paprika, salt, and pepper. Add vegetable broth and which until smooth and no lumps remain. Set aside
2. In a medium nonstick skillet over medium heat, add onions and cook for 5 min until completely softened.
3. Add Elm oyster mushrooms and cook for 7-8 minutes until mushrooms are slightly brown and all water has evaporated. Remove mushrooms and allow fond to form at the base of the skillet.
4. Pour your broth/flour mixture into the pan and deglaze. Add your mushrooms and cook until the sauce thickens. Stir in sour cream.
5. Stir in cooked pasta and pasta water until completely incorporated.
6. Garnish with parsley and serve. ENJOY!