The Blue Oyster mushroom is one of the most forgiving, fun to grown, and commonly cultivated mushrooms in the world. Being a "winter" mushroom, meaning they prefer cooler temperatures, they are most commonly found on hardwood trees in the spring and fall. It has a very meaty texture and is often used in plant-based meat products as a hearty substitute to soy-based protein. Blue Oyster mushrooms are also fantastic decomposers that will consume wood and paper waste alike, there are also studies being done where the mycelium of the Blue Oyster mushroom will consume oil and plastics!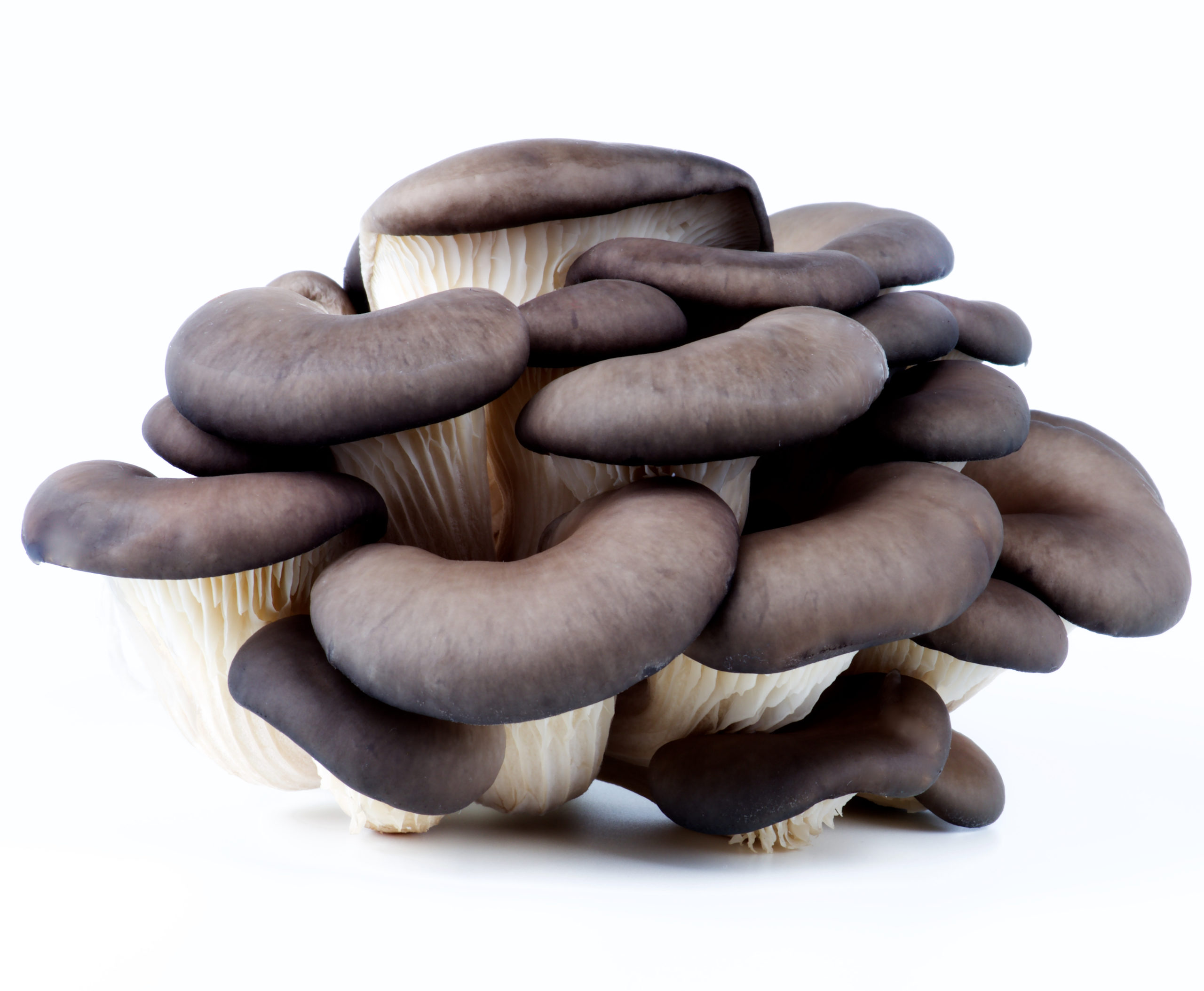 My Fungi Recipe – Garlic and Herb Blue Oyster Mushrooms
Ingredients:
– 225g Blue Oyster mushrooms
– 2 tbsp extra virgin olive oil
– 1 clove minced garlic
– 1/2 tbsp fresh oregano
– 1/2 tbsp fresh thyme
– 1/4 tsp kosher salt
– 1/2 tbsp lemon juice
Directions:
1. After harvesting your cluster of blue oyster mushrooms, slice off the bottom stem of each cluster, which separates them into individual mushrooms.
2. Heat the olive oil in a large non-stick or cast-iron skillet. Add the mushrooms and minced garlic and saute for 2 to 3 minutes until golden and tender.
3. Stir in the fresh herbs and lemon juice and fry for 30 seconds.
4. Remove from heat and season with salt to taste.
5. Enjoy!!