The Beefsteak mushroom, also known as ox tongue or tongue mushroom, are most commonly found in Britain, but have been foraged on nearly every continent. It has a slightly acidic or sour taste and must be cooked for a prolonged period of time due to its tough texture. The Beefsteak mushroom is used as a meat substitute and as its name suggests, it looks just like a slab of raw beef. Another unique identifying feature of the mushroom are the pink spores it drops from its white underbelly.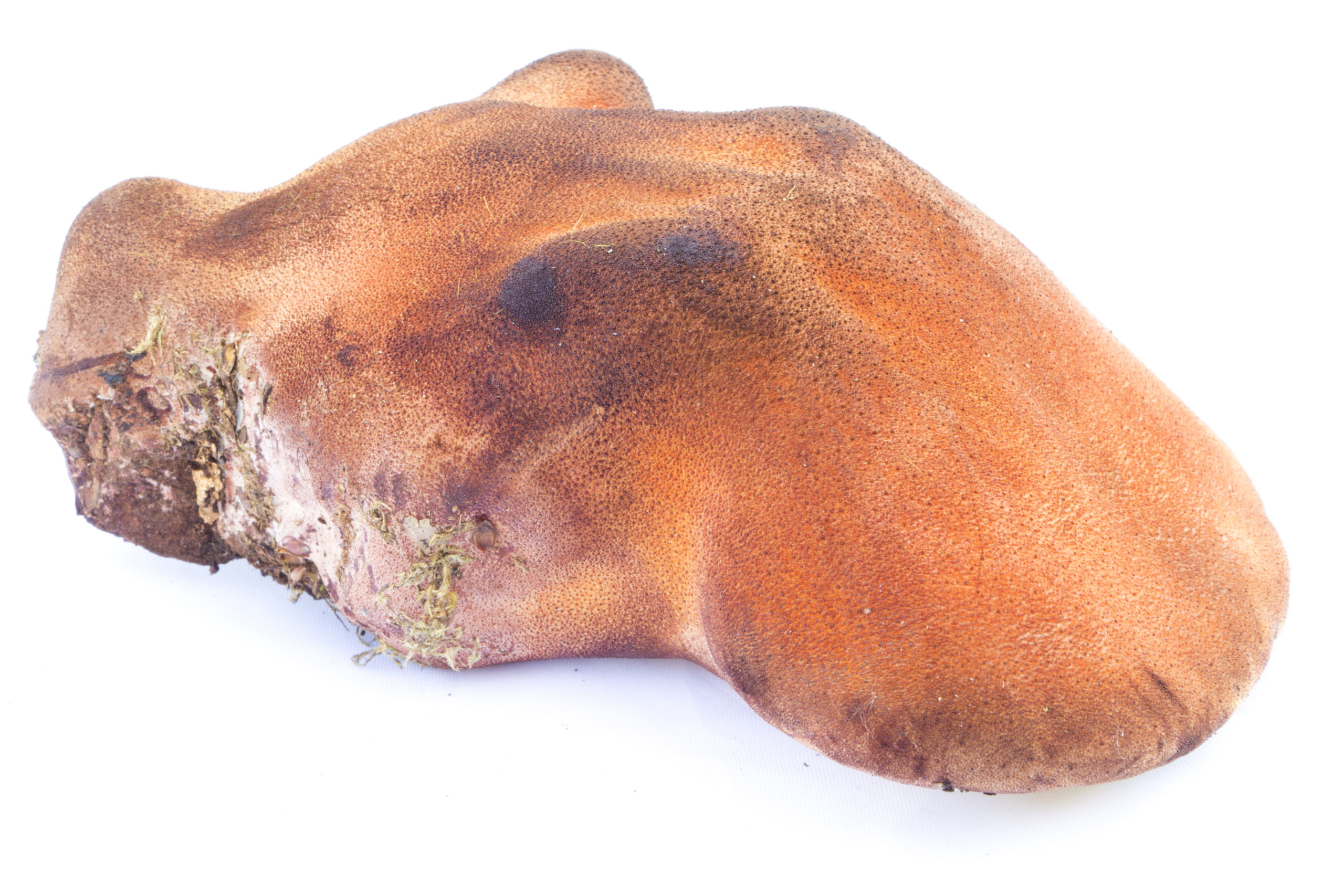 My Fungi Recipe – Beef Steak Mushroom with Parmesan and Arugula
Ingredients:
– 150g fresh Beefsteak mushrooms, sliced ¼ inch thick
– 4 tbsp extra virgin olive oil
– 3 cloves coarsely chopped
– 2 sprigs of bruised rosemary
– 2 tsp fresh lemon juice
– Kosher salt and cracked pepper to taste
– 1 large bunch of fresh Arugula
– 2 tbsp finely grated parmesan
Directions:
In a large nonstick or cast-iron skillet over medium-high heat, add olive oil and bring garlic and rosemary to a fragrant sizzle.
Add sliced beefsteak mushroom and toss until coated with oil. Cook until crisp on the outside but soft on the inside.
Toss mushrooms with lemon juice and spinach until spinach is slightly wilted.
Top with grated parmesan and add salt and pepper to taste.
Enjoy!