My Fungi Grow Kits Will Give You A Flourishing Mushroom Garden!
The world of mushrooms has always enticed the curious mind. Today, more people are now open to exploring different types of interests, like getting a handful of mushroom cultures. Why not get your business to distribute gourmet mushrooms?
Here's our expertise: we are helping experts create and sustain a mushroom farm. All you need is a mushroom kit and you're all set! Get every kitchen counter in your place filled with nutritious and delicious truffles from My Fungi!
Premium Mushroom Grow Kits and Supplies
Do you want to get your hands on beautiful edible mushrooms? Anybody can add them to your meals and it gives a health boost. Mushroom grow kits can be a great option for mushroom growers like you, both for newbies and seasoned cultivators alike.
A good example of a mushroom growing kit is a block that has not yet been placed into conditions that will help mushrooms bear fruit. It is covered in the mycelium and placed in a mushroom grow bag or jar.
Any enthusiast can buy mushroom kits for different species of mushrooms. One of the most common ones people choose is Pleurotus ostreatus or the oyster mushroom. This is because they are pretty resilient against contamination and they can easily grow in different substrates. A bonus is that they reap bountiful harvests, even in difficult situations.
Why Mushroom Kits Are Worth The Investment
Should you really try starting mushroom cultivation through grow kits? Below are reasons why we think you can profit from My Fungi.
Mushroom Kits Are Very Easy To Use
Mushroom kits will help you get that push that you need, whether you're a beginner or a busy enterprise. Most kits are designed to be beginner-friendly, with leeway for little mistakes and instructions to help a team member do it right the first time.
They Require Minimal Effort
For growing mushrooms, these kits make the experience easy breezy. You don't need extra equipment. There's no need to do the heavy lifting, pasteurize things, or drill holes in logs. All you have to do is find a good location, be patient, and follow the instructions!
Mushroom Kits Are Cost-Effective
A mushroom farm is easy to start and maintain with a mushroom kit. In the long run, you will enjoy the return on your investment. Yes, the money you spent to buy the kit is lesser than the average cost of shopping for mushrooms at your grocery store.
What To Look For In A Mushroom Kit
Are you planning to buy your own mushroom grow kit soon? My Fungi has everything you need to grow mushrooms. These are the things a complete mushroom kit should have: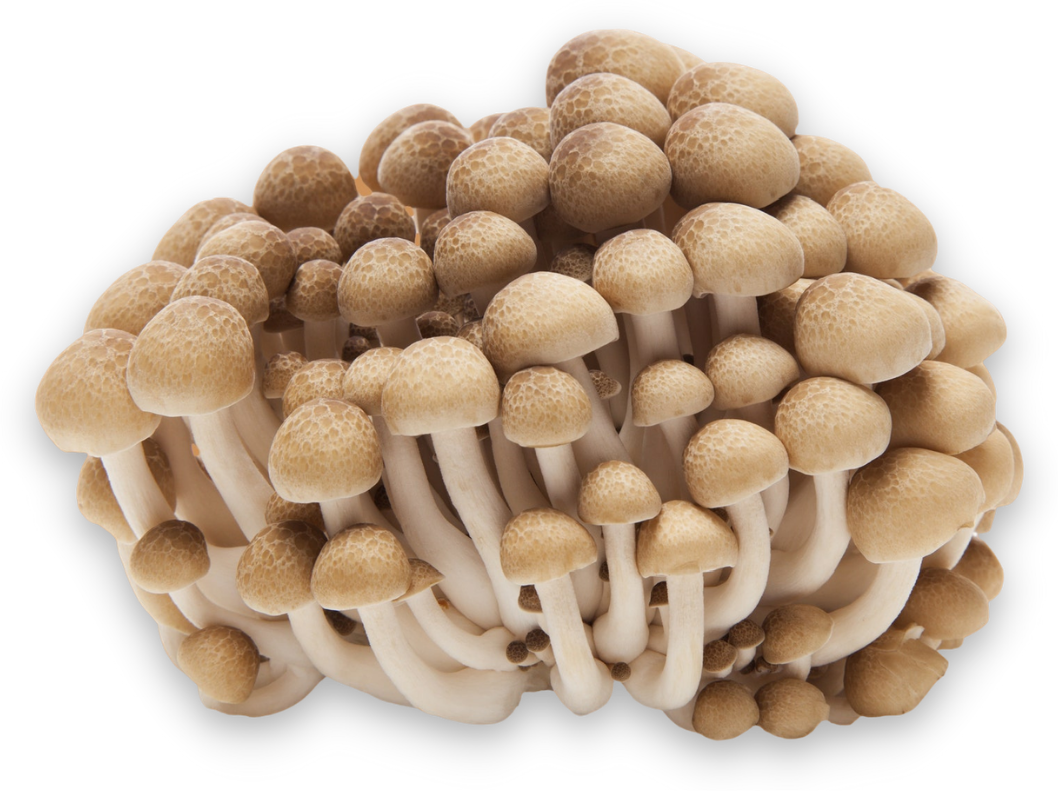 Mushroom Spawn, Spores, or A Fully Colonized Mushroom Culture
Similar to seeds for other plants, mushroom spawn is the backbone of the mushroom growing process. It can either be available as a plug spawn, sawdust spawn, or as a grain spawn.
A mushroom culture comes from spores or tissue. They allow people to duplicate and generate their preferred genetic character of a mushroom so that they can grow the specific strain that they like. It is also known as mushroom spawn.
Mushroom Growing Hand Book
To help you in your cultivation journey, it is helpful to have a tutorial to guide you while you are starting. You can get training videos, a hard copy of a manual, or a combination of both.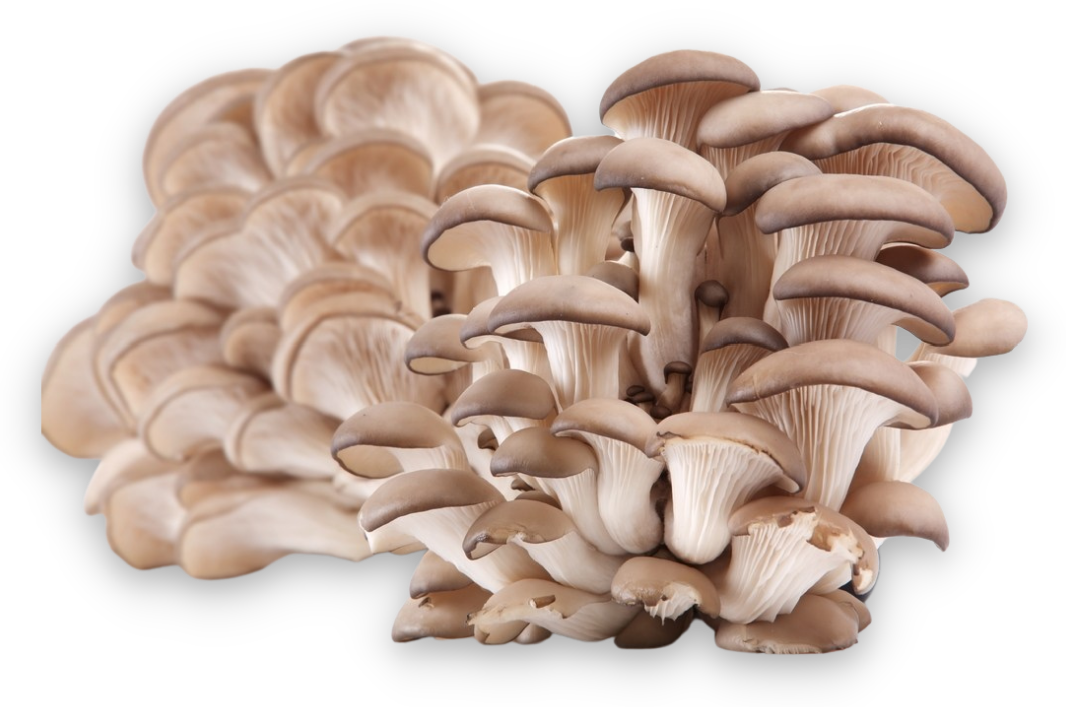 All grow kits should have a form of substrate. Some offer them in a grow bag or through substrate jars. These are important because they allow the mushroom to receive the nutrients it needs.
To help you care for your mushroom culture, most kits also come with the supplies you will need to care for your mushrooms. They will help nourish your grow space, avoid contamination, and help you reap a good harvest.
Mister or Spray Bottle

Disinfectant Spray

Hi-Loft Polyfil

Surgical Facemasks

Nitrile Gloves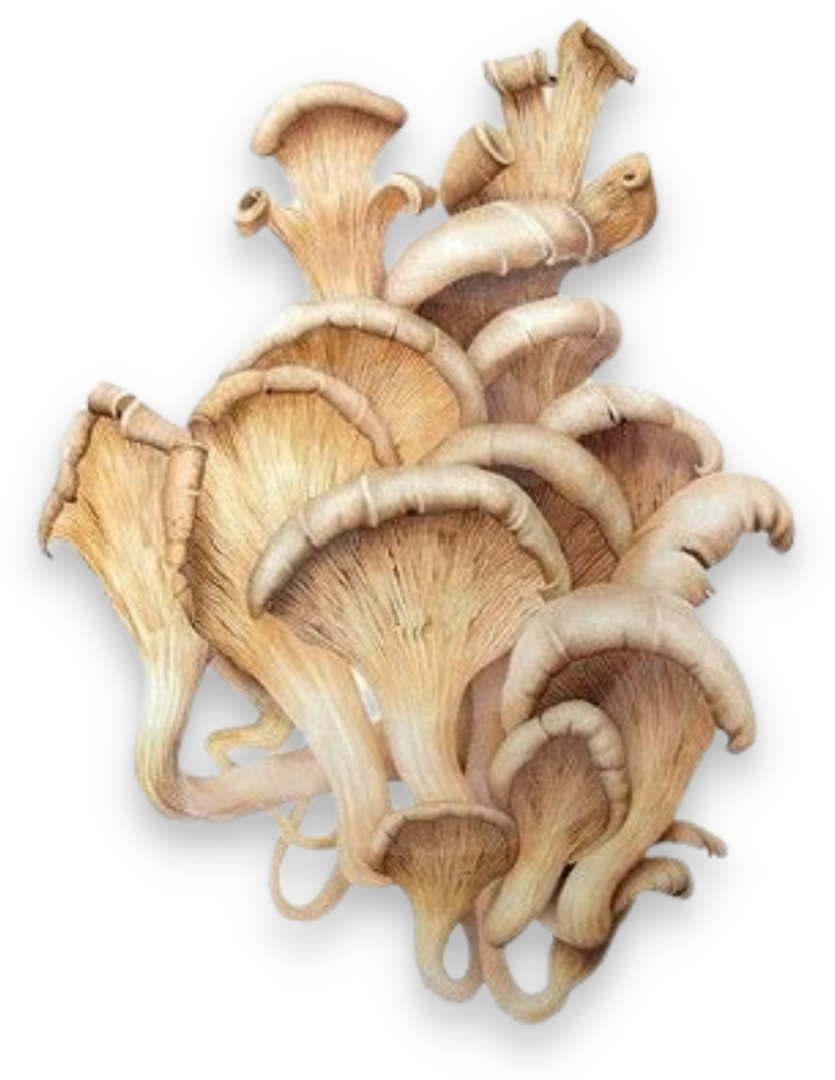 A Quick Guide For Growing Premium Mushrooms
Choosing Your Strain
There are many mushroom strains to pursue, and in the end, it's really up to you to select which one you want to have most in your background. But, for beginners, most mushroom kits feature famous mushroom species below.
Pearl oyster mushrooms are often chosen for being a tasty and fast-growing species.
The golden oyster mushroom is one of the most famous edible mushrooms found in the wild and species with a good taste plus great health benefits.
Pink oyster mushrooms are adored by many as edible mushrooms. They are often added to pasta dishes and other vegetables.
A mushroom kit is ready for opening once the mushroom culture is fully colonized. In this situation, you are ready for the fruiting stage. Once it arrives on your doorstep, you can open the grow kit to expose the substrate material to fresh air. When substrates get exposed, the mycelium will quickly grow thicker, as well.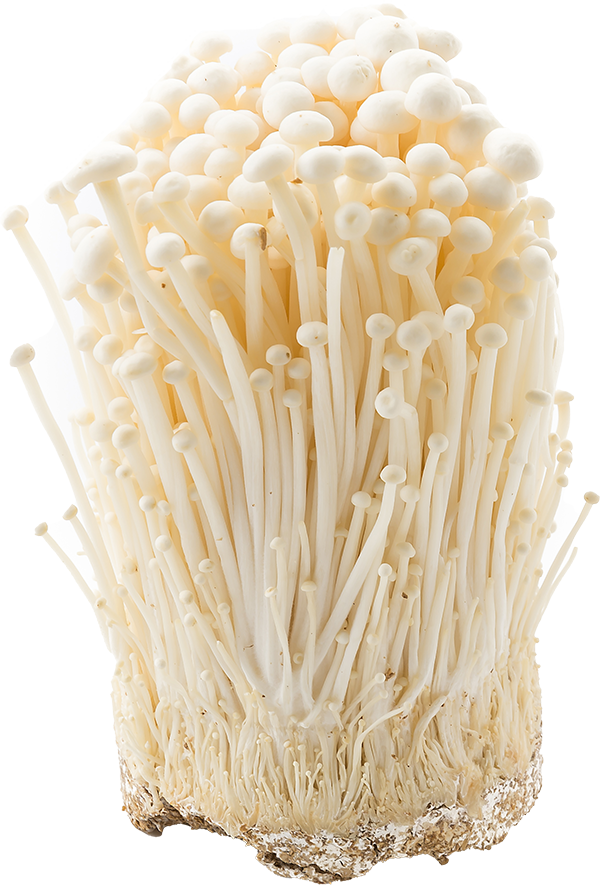 Following The Instructions
The instructions are very simple in most grow kits and they are designed for beginners. In fact, the rules are just scraping, soaking, and watering.
In other words,
You cut a hole in the bag and rough up the mycelium
Soak in water to rehydrate
Keep humidity in check so pins can form
This "roughing up" of the outer layer reactivates the mycelium and is helpful to initiate new growth and pinning.
At the start, when you rough up the grow bag, you reactivate the mycelium and initiate the growing process. Then, you sock the fruiting block in water for 12 hours to help the mycelium do its job.
For ideal fruiting conditions, mushrooms should have ideal humidity and fresh air. You can use a humidity tent, a humidifier, or a fruiting chamber for better results.
Enjoying A Fruitful Harvest
You will notice the mushrooms are ready for harvest depending on the species physical appearance. For instance, oyster mushrooms should be harvested when their caps start turning upwards. Reishi appears with a white-colored leading edge once it is ready for picking. Just monitor the area for slower growth and research the strain of the mushroom you chose.